Company Profile
Categories:

关于我们

Time of issue:

2019-10-18 00:00:00

Views:

0
Zhongshan City Hanxin Rubber Material Factory is located in Dongsheng Town, Zhongshan City, Guangdong Province, it is a professional production and sale ofrubber and plastics chemicals and pre-dispersed master batch (drug rubber) of high-tech manufacturing enterprises. Hanxin company to advance the concept of products, scientific management, unique marketing tools, and improve after-sales service, credit management, the company introduced advanced production line granulation powder and an annual production capacity of 10,000 tons and abroad.

Hanxin R & D center equipped with advanced testing equipment and the development of equipment; the development of advanced technology and experienced R & D personnel, and maintain long-term technical cooperation with universities and research institutions, full penetration from the management, equipment,technology, technology, services and other the latest scientific and technological achievements into the professional production and development, and continuous product updates and upgrades to meet many high-end rubber industry customers. We can provide customers with the EU ROHS, PAHS, SVHC other environmental requirements of high-end products.

The company has perfect production management system and quality control system, adhering to the "sincere service, customer first, exceed customer expectations; excellence, full optimization, to create a boutique industry; full participation, continuous improvement, the pursuit of the leading domestic; standardized management, adhere to innovation, improve quality and efficiency, "the business purpose of serving the tire, shoes, rubber products and rubber, wire and cable industries.

Hanxin company sincerely hope to cooperate in good faith with the domestic and international rubber industry manufacturers, common development!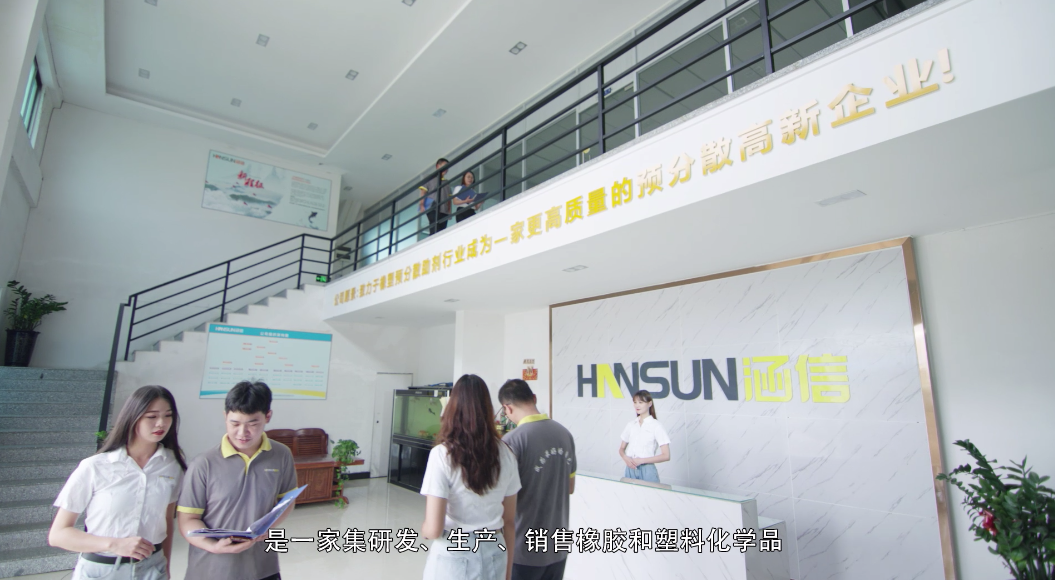 Scan the QR code to read on your phone
No.3,Zhaohe Street,Zhennan Road, Dongsheng Town,Zhongshan City