Guangdong Hanxinwei New Material Co., Ltd
Zhongshan Hanxin Rubber and Plastic Material Factory
---
Zhongshan Hanxin Rubber and Plastic Material Factory is located in Dongsheng Town, Zhongshan City, Guangdong Province, China. It is a high-tech manufacturing enterprise integrating research and development, production and sales of rubber pre-dispersed rubber particles (rubber). The company has passed ISO9001-2015 quality management system certification and IATF 16949:2016 automobile quality management system certification. The company's plant covers an area of about 10000 square meters, of which the R&D center covers an area of about 800 square meters; The company introduced advanced powder and granulation production lines at home and abroad; There are 6 production lines of pre-dispersed rubber particles and 6 powder production lines, with an annual output of more than 20000 tons/year; At the same time, filter screen (the smallest to 150 mesh) is used to remove impurities to produce pre-dispersed rubber auxiliary master rubber particles. International advanced technology and equipment are adopted, and the production process is continuous, automatic and intelligent.
Over the past 15 years, the company has accumulated the development and production technology of rubber chemicals, and cooperated with the South China University of Technology professor and other industry-university-research institutes to independently develop various new products according to the market demand. The high-quality Hanxin pre-separable rubber particles produced by the company have the performance of "higher stability, higher dispersion and higher uniformity", and are widely used in high-end rubber products, automobile sealing strips, foaming materials, shock absorption, sealing products, etc, It can provide customers with high-end products that meet the environmental protection requirements of EU ROHS, PAHS, SVHC, REACH, etc
CORPORATE CULTURE
---
Corporate Culture
Living by quality
Progress through research and development
Team development
Grow with the support of customers
Grow with the support of customers
Product quality is the life of an enterprise
It is our sacred duty to ensure product quality
Meticulous is our consistent attitude
Enterprise core values
Adhering to "sincere service, customer first, exceed customer expectations;
Strive for perfection, optimize the whole process, and create high-quality products in the industry;
Full participation, continuous improvement and pursuit of excellence;
Standardize management, adhere to innovation and improve quality and efficiency "
Hanxin R&D Center
---
Hanxin R&D Center was established in 2013.
The main functions of the R&D center are the development of new products, the optimization of existing products, and the inspection of products, semi-finished products and raw materials.
Customer application formula debugging and physical property testing.
The R&D center is equipped with advanced inspection instruments and development equipment, including advanced sulfur meter, laser particle size analyzer, small internal mixer, small open mixer, small granulator, and plate vulcanizer,
Rheometer, Mooney viscometer, zigzag machine, multi-function material testing machine (tensile machine), DIN abrasion tester, thermal aging tester,
Constant temperature and humidity anti-hydrolysis machine, UV aging resistance box, anti-static dispersion instrument, refractometer, melting point instrument, hardness tester, etc.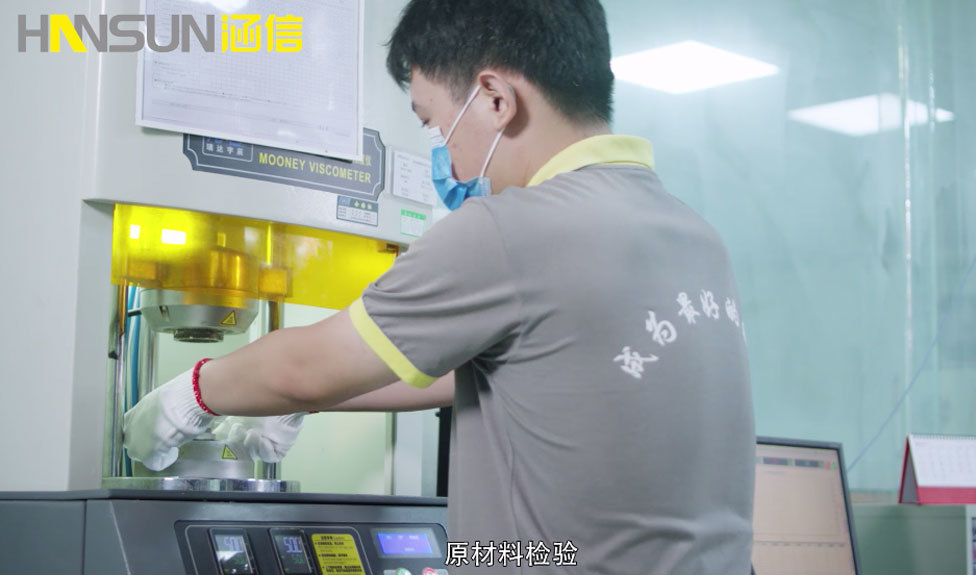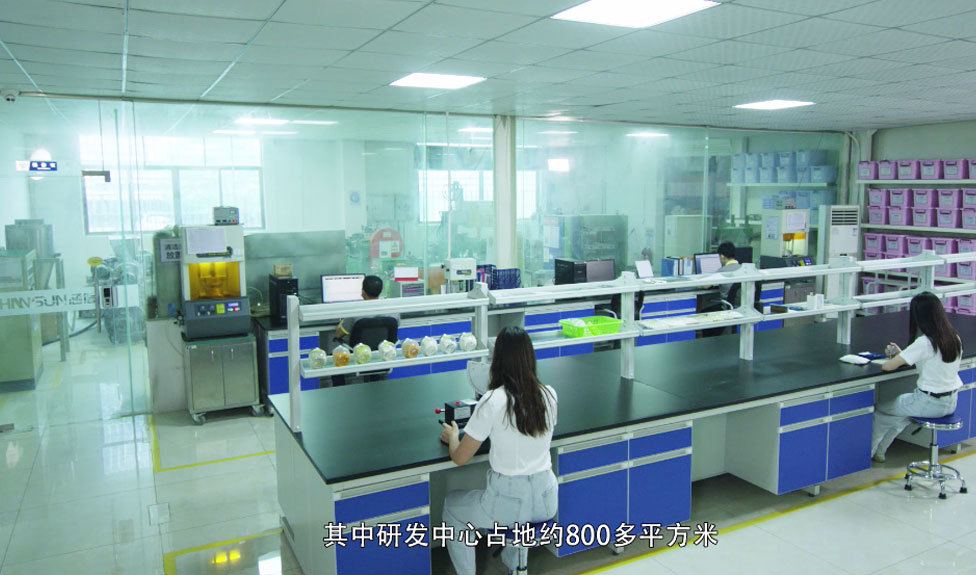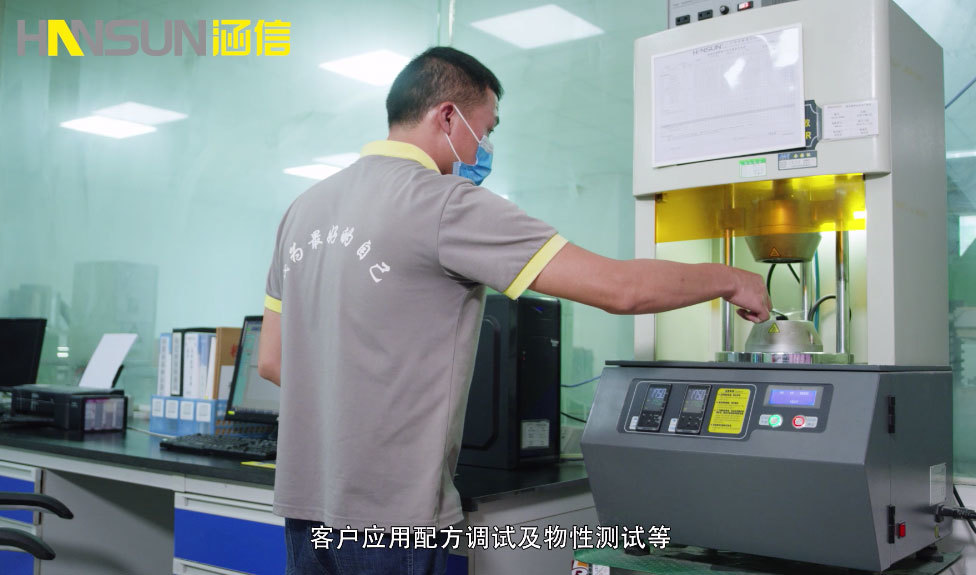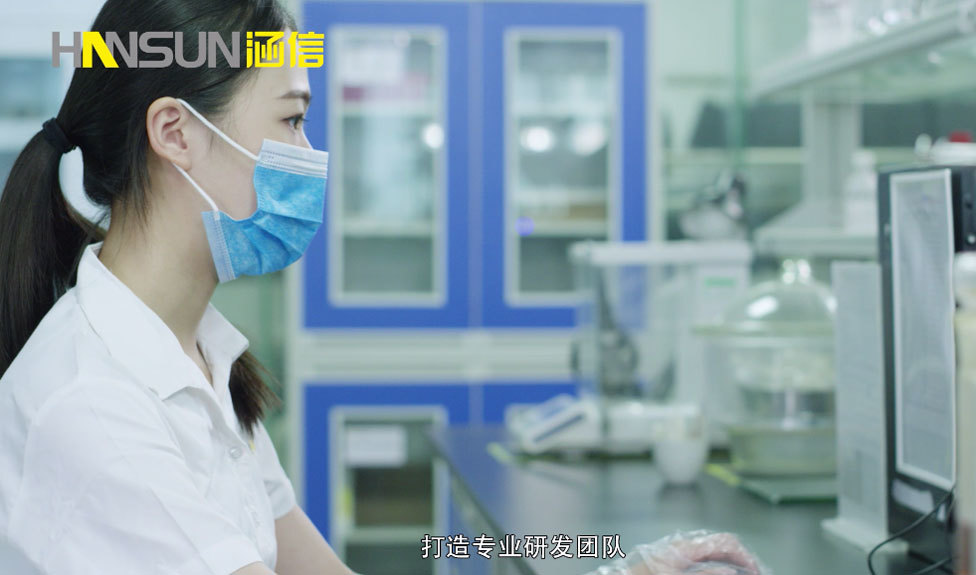 QUALITY=Life Of Faith
---
The process of filtration (100-120 mesh) is carried out in the production of Hanxinwei pre-dispersed master rubber granules
Filtration Process
CONTACT US
Address: No.3 Zhaohe Street, South Road, Dongsheng Community, Xiaolan Town, Zhongshan City
你可以搜索您需要的产品
QR CODE
HANXIN
---
Copyright © 2022 Zhongshan Hanxin Rubber and Plastic Material Factory. All Rights Reserved. Poweredby:300.cn SEO